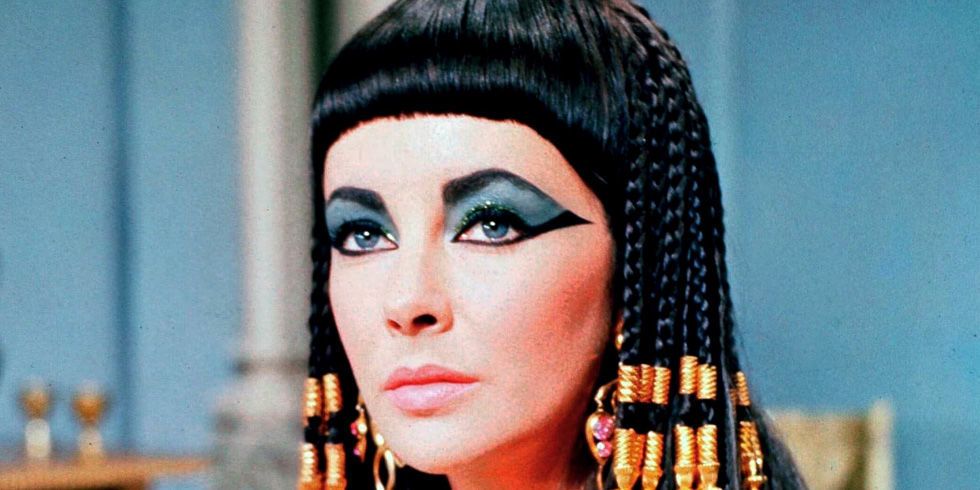 Eyeliner was first used in Ancient Egypt and Mesopotamia as a dark black line around the eyes.
Egyptians wore cosmetics not only for aesthetics but to protect the skin from the desert sun.
Research has also speculated that eyeliner was worn to protect the wearer from the evil eye.
The characteristic of having heavily lined eyes has been frequently depicted in Egyptian art. Women (and men) used thick and heavy eyeliner around their entire eye to enhance their looks.
In the 1960s, liquid eyeliner was used to create thick black and white lines around the eyes in the makeup fashion associated with designers like Mary Quant. (And the cat eye look was born.)
In the late twentieth and early twenty-first century, heavy eyeliner use has been associated with Gothic fashion and Punk fashion.
Eyeliner is commonly used as a daily makeup routine to define the eye or create the look of a wider or smaller eye.
Its primary purpose is to make the lashes look lush, but it also draws attention to the eye and can enhance or even change the eye's shape.
References:
"History of Eyeliner", Sophisticated Edge
"Eyeliner", Wikipedia, the free encyclopedia
"8 Things You Didn't Know About Eyeliner", Good Housekeeping, a Hearst Communications.

WOW DEAL $2.99 each
Avon True Color Glimmersticks for Eyes, Brows, and Lips.
Retractable. .01 oz. net wt. Available in Eye Liner, Diamonds, Waterproof Eye Liner, Brow Definer, and Lip Liner. reg. $7.
An intensified color that lasts for hours.

Avon True Color Glimmersticks Eye Liner
Price: $7.00 $2.99

Avon True Color Glimmersticks Diamonds Eye Liner
Price: $7.00 $2.99

Avon True Color Glimmersticks Waterproof Eye Liner
Price: $7.00 $2.99

Avon True Color Glimmersticks Brow Definer
Price: $7.00 $2.99

Avon True Color Glimmersticks Lip Liner
Price: $7.00 $2.99
Currently Shopping: