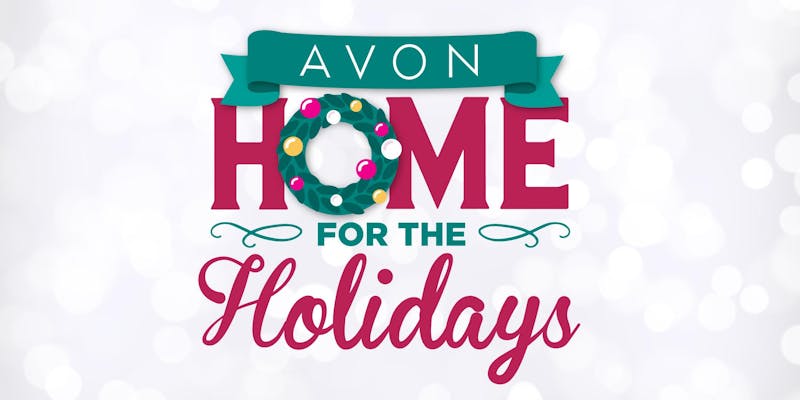 Join Me at the Avon Rally in New York City for FREE!
Personally, I LOVE selling Avon during the holidays and helping customers do their holiday shopping. I become their personal shopper, offering gift ideas for everyone on their list. And for my own gift-giving, I really enjoy the great discounts on the quality Avon products for my family and friends!
Aren't the holidays a time when some extra money could come in handy? With the holiday selling season fast approaching, now is a great time to consider starting your own Avon business! I am offering a no obligation, first-hand look at the amazing gift lineup for this holiday season and to learn about the Avon's direct selling opportunity. If you're in the New York metropolitan area, I'm allowing up to three people to attend as my guests at the Home for the Holidays Rally on Saturday, September 15th.
You will see that becoming a sales representative is simple and fun. Choose from three kits, starting at just $25, which give you all the essentials you need to get you up and running. You get the brochures to sell with, your own online store to sell through, and the training to begin face-to-face and e-commerce selling. Hand out Avon brochures to family and friends and put your free Avon eStore to work so your customers can shop with you 24/7. And, you're never required to buy any inventory. Join my team and I will help you develop your strategy for holiday success. I can show you how to earn more than $1000 in 90 Days*.
COMPLETE THE BELOW FORM, DOUBLE CHECK FOR TYPOS & SUBMIT ONCE!
I Have a Surprise Gift For You if you're selected to attend! You must be from the New York metropolitan area. I will reply back within 48-hours.
Sincerely, Nancy Rago
AVON Independent Sales Representative Since 2010
AVON Leadership Bronze Ambassador
AVON President's Club Member, Honor Society Level
*In the current incentive, earn 40% on all sales (everything — one-to-one, online and all product categories) in each of your first 6 orders when you hit each of the KickStart sales goals. And earn more than $1,000 total when you hit all the KickStart sales goals and recruit 3 friends to join your team and sell*. *Qualified KickStart Recruits must place and pay for a first order of $150+ on time during their campaign of expected first order.